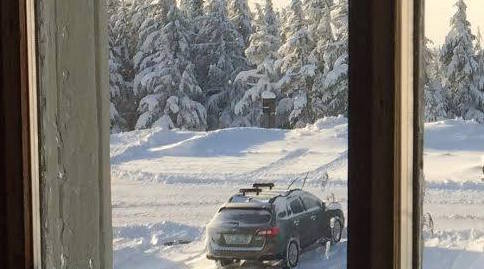 When we think of gifts we would like to receive, we often dream of the extravagant or expensive items at the top of our imagined lists. And while those luxuries are appealing in their elusive desirability, sometimes a simple thing can be the most gratifying. Your vehicle is a daily necessity and one of the few places you can truly make your own. Now you can upgrade your car, truck, or SUV with the simple and convenient pleasure of a remote start system.
Remote Start…And More Convenience
With remote start installed in your vehicle you gain the benefit of a more comfortable ride with minimal effort. Using the remote app on your phone you can turn your SUV on and off from your home or office. Adjust the cabin to your desired temperature by the time you are ready to go. No more shivering in your seat while you wait for the windshield to defrost. No more suffering the dense heat inside your truck on a summer afternoon.
The remote start system solves the problem of losing your car in a crowded parking lot. Just a tap on your smartphone screen activates the car finder feature. A panic feature is included with your system because your safety is priority. Do you hate the balancing act of trying to open and close your trunk without dropping an armful of groceries? It has you covered with convenient trunk release capabilities.
Control Your Vehicles From Your Smartphone
Operating the system is as easy as downloading the an app, which provides a user-friendly experience that is easy to incorporate into your day. If you have multiple vehicles in one household, you can access them all through the same app, keeping everyone connected.
Whether you know someone who deserves a quality gift or feel like treating yourself, choose a remote start system. It is a simple upgrade that can bring convenience and comfort that you can count on. Much more than starting your vehicle, a remote start system saves you time, effort, and frustration from your daily routine.
For a simple and practical companion to remote start, be sure your vehicle stays connected with Bluetooth.