Our home automation systems integrate your entertainment, environment, and safety systems.  We can turn all your systems into a single interface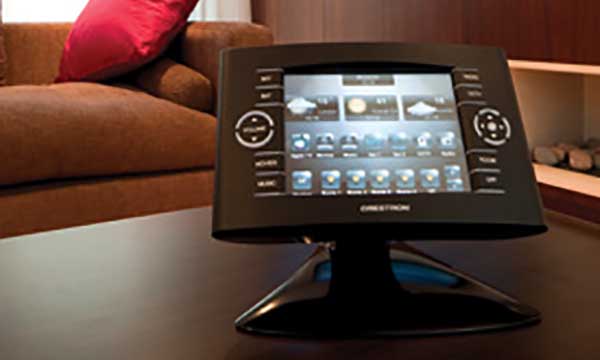 HOME AUTOMATION
Our home automation systems at Audio Advice provide you with the simplest way to control music, lighting, security and more.
Imagine what you could control:
Use your smartphone, tablet or control unit to select your favorite song, control the volume and then distribute music to any room in the home.
Create the perfect movie ambiance. When you select 'play', kick back and relax as the lights dim, shades close, and your movie begins.
When you go to bed, touch 'good night' and automatically lock your doors, drop the temperature to 68 degrees, and turn off all lights.
At the airport after vacation? Log on remotely to adjust your temperatures back to normal.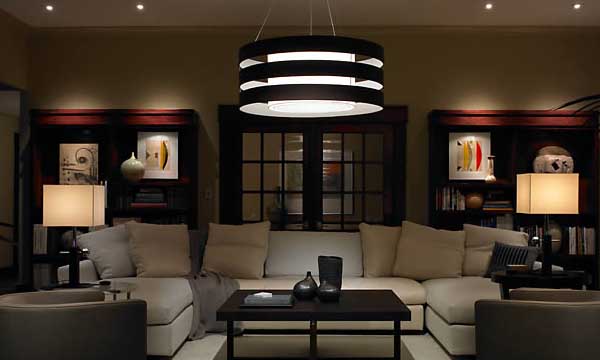 LIGHTING CONTROL
Lighting is an important element of home design. Take it to the next level with lighting control – adding convenience, safety and energy savings.
Pre-programmed 'scenes' provide an infinite number of possibilities. Transform your lighting for entertaining or a romantic dinner.  Use vacation mode to simulate lighting usage, giving the appearance someone is home. Combine automated shading and lighting to reduce overall energy use.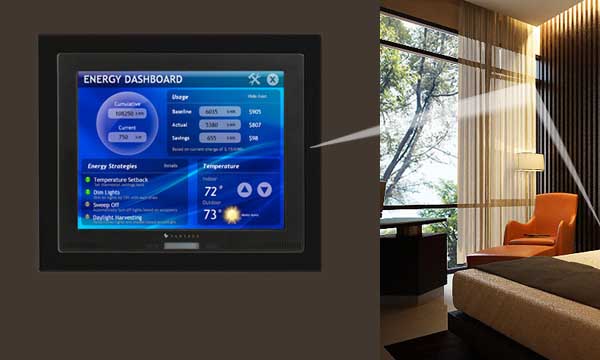 CLIMATE CONTROL
Set the perfect temperature in your home for comfortable living.  Use your smartphone, tablet or home automation system to adjust your home's temperature – even when you are away.
Our climate control systems can be customized to help save money and decrease your environmental footprint by automatically adjusting HVAC, lighting, shades, and more to maximize energy conservation.  Additionally, seamless integration with popular energy management products allows you to monitor in real-time your progress towards a greener lifestyle.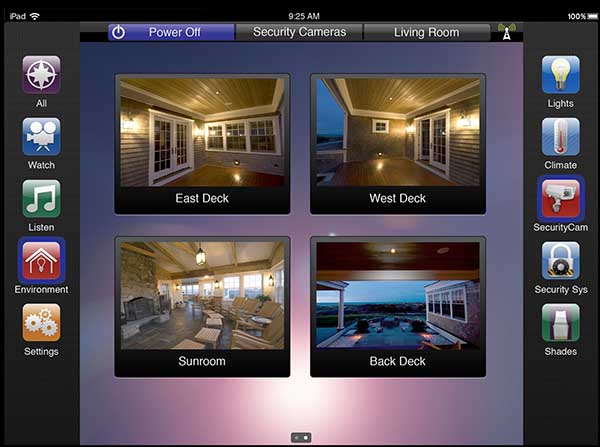 SURVEILLANCE AND SECURITY
Gain instant peace of mind from inside your home or from anywhere in the world with our surveillance and security systems. Our Total Control products allow you to keep an eye on everything, from your couch and your vacation home. With one touch on a remote or your smartphone, you can check on the kids in the yard, set lighting levels, and monitor what's happening from your kitchen or couch. Add surveillance cameras to deliver live video of what's going on. See it all from your remote or your iPad.
Monitor activity at your home via your smartphone, iPad or PC.   Receive notifications, view video from any security camera or verify you locked the doors. You will know your family is safe.
With cameras, sensors, and automation you can: 
See detailed video day or night with high-quality camera systems.
Use door, window and motion sensors to monitor activity in your home.
Quickly view live video on your smartphone when someone rings the doorbell.
Receive notifications when your kids arrive home.