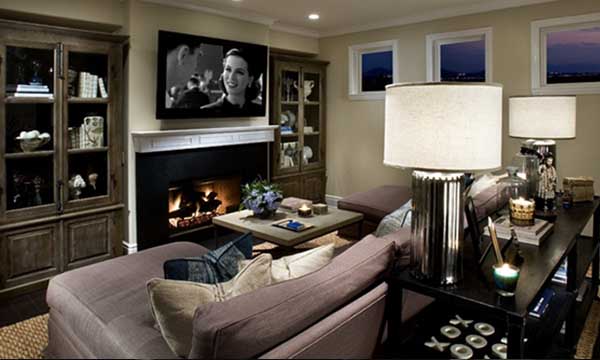 Home is where we create our own ideal worlds. Your home is a place where you can tailor every detail to your personal desire. It is easier than ever to create a perfect space to live in and enjoy. You can't control the world outside, but at home you can make life what you want it to be. And why would you want anything less than the best? When you equip your home theater with smart technologies, you make it the ideal place to relax and enjoy recreation with family.
The Convenience Of Home Theater
We have an abundance of options when choosing our entertainment, and now more than ever we can enjoy our favorite films, television programs, and music with the added benefit of convenience. A home theater system gives you all the variety, quality, and enjoyment of going out to a movie theater or concert venue without the inconveniences of cost, travel, and crowds. You don't have to put up with the hassle of fitting your recreation into someone else's schedule. With home theater speakers you can play whatever you want, whenever you want.  
Cinema Sound In Your Home Theater
With a professional-grade smart speaker system, you enjoy the optimal experience no matter what you are listening to. Film, television, audiobooks, podcasts, and more come to life when you hear them through the state-of-the-art technology of your own home theater speakers. With home theater speakers you get an immersive audio experience in your own living room. Imagine the sound of beautiful music flowing through your home as you enjoy a relaxing afternoon. Or the thrill of hearing the dialogue of your favorite movie in clear, rich precision. When you install home theater speakers, you can have the best of what current technology has to offer without sacrificing comfort or quality.
Smart Home Theater Sound
The user-friendly features of smart home technology make it even more enjoyable for people of all ages.
You don't have to know a lot about modern technology to use smart speakers, all you need is your voice. With voice control you can play, pause, adjust volume and more- all without even the click of a button. In-home entertainment should be fun, not stressful! With these features you never have to worry about how to access your favorite media. You have the control. Purchasing smart speakers for your home is the key to unlocking the best way to enjoy all of your audio entertainment. Give yourself and your family the gift of high-quality entertainment, and see how ideal your home can be.