AUDIO ADVICE GIVES YOUR COMPANY THE ABILITY TO TRACK YOUR COMMERCIAL VEHICLES AND MORE WITH OUR GPS Vehicle Tracking Systems
Want to monitor a vehicle being used by family (popular with parents) or employees from your smart-phone or PC? You can check vehicle location and speed, find out mileage driven, get alerts when it's being towed or goes beyond set boundaries plus much more with a GPS (Global Positioning System) Vehicle Tracking system from Car-Fi. These tracking systems have steadily grown in their use over the past decade and are commonly used in commercial carriers, general fleet management, construction, delivery and repair vehicles as well as consumer-owned automobiles.
GPS Vehicle Tracking Systems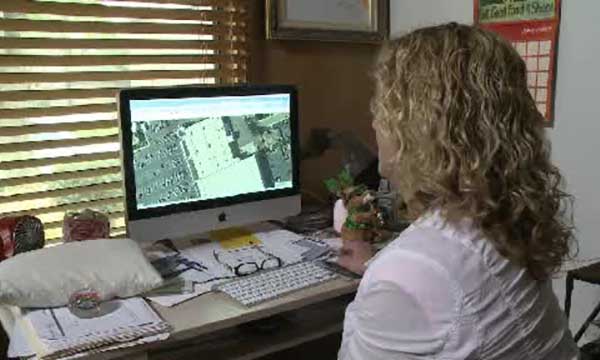 We offer Active (Real-Time) GPS tracking systems that can track movement and location in real-time giving the viewer of the information an exact location of the vehicle being tracked. The information it collects is sent to your smartphone, pc or tablet. These are the type of tracking systems Car-Fi sells. Active tracking consumes more power so these systems are best ran off of the vehicle's electrical system. Active tracking systems, in most cases, require a service plan.
Our active tracking device that mounts in the vehicle will be either a plug-in or hard-wired design. The plug-in style generally plugs into your vehicle's OBDII port. The advantage of this style of device is that it's a simple install and can easily be moved from one car to another. The disadvantage is that if the occupant of the vehicle doesn't want to be monitored, they just unplug it. The OBDII port needs to be in an accessible location for service use.
Hardwired GPS vehicle tracking systems are our most popular systems. These GPS Systems are preferred because they are::
• more dependable – no possibility of a loose plug-in connection.
• undetectable  – it's hard to disable one if you don't know it's there.  Even if you know it's there, it isn't easily accessible.
• made to be integrated into our remote start and alarm systems.
We will guide you through the process of making the right choices based on your budget and imagination.
Contact Us for Questions or a Free Consultation
To discuss Audio and Visual Equipment or Simply Schedule to experience our products first hand.  Contact us today!


(918)664-1933


Info@audioadvicetulsa.com



Audio Advice Tulsa
3164 South Mingo Road
Tulsa, OK  74146
All it takes is an email or a phone call!  We can schedule a time with one of our experts to listen to your ideas. We can provide you feedback and make a plan to get you what you want!