AUDIO ADVICE IS TULSA'S MOST EXPERIENCED CUSTOM MOBILE SECURITY SYSTEMS AND REMOTE START SPECIALISTs
With today's technologies, you can control your vehicle remotely. You can start your vehicle, secure and monitor it, even see where it's going.  No one likes climbing into a car that is freezing cold in the winter or scorching hot in the summer. Our Remote Start systems allow you to start your vehicle from the inside comfort of your home or workplace.
If you want to protect your vehicle and its contents, we carry high-security Car Alarms (some available with Remote Start). We offer a wide variety of options, from easy-to-use basic set-ups to Remote Starts and Alarms that use your smart-phone to start your car or notify you of break-ins.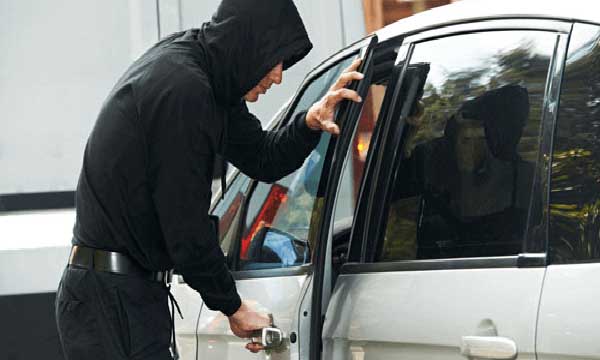 Most vehicles nowadays have a factory security system built into them. If you open the doors without using the proper key, the car starts honking and it disconnects the starter. That's pretty much it. Some folks want better protection than that.  Our alarms cover more than just a door being opened without a factory key. Some of the additional sensing devices available on our auto security systems can include:
Shock Sensors
Dual-Zone Proximity Sensors
Tilt Sensors
Trunk and Hood Pin Switches

Remote choices for our car alarms include 4-button, 2-Way and smartphone control. All of our alarms include the convenience of keyless entry (if the vehicle is equipped with power locks). Many alarms are also equipped with remote start.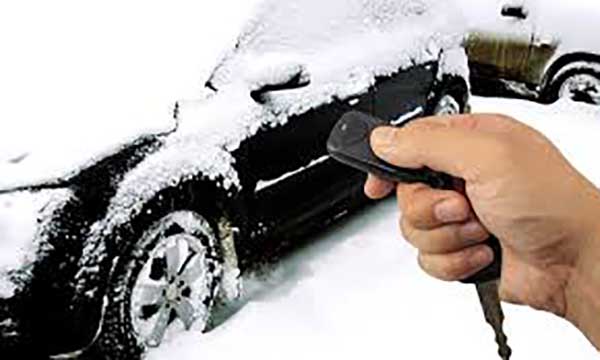 Remote start systems are one of the most popular add-ons we sell. Whether it's 6 degrees with a wind-chill of 20 below or it's 102 degrees in the shade, the thought of walking out and entering a car that is warm and toasty or crisp and cool is, let's face it…, extremely desirable. Remote Start Systems can now be easily added to virtually any automobile.  The user controls the remote start system using a tiny remote which sends a very specific signal to the equipment installed inside the vehicle. This signal is generally encrypted, preventing someone else from copying it and using it to control your car. When the signal is received, the vehicle's starter is engaged starting the car where any climate controls (if left operating from the previous journey) will begin to function either heating or cooling the car. A flash of the car lights is provided as a visual cue that a command has been received and the vehicle is running.
These systems can also work with your factory keyless entry to lock and unlock the doors. Before entering the car, the driver must still unlock the car and then place the key into the ignition switch. A quick turn of the key will let the system know the driver is present. As a security measure, the brake pedal will act as a kill switch for the engine if the key has not been turned.
We have several remote options available to choose from. We carry easy-to-use single button or 4-button systems. These are one-way remotes that send commands to your system only. We have two-way remotes with small screens on them. These two-way remotes receive a signal back from the vehicle to confirm start, stop, lock and unlock functions. We carry remote start systems that use your smartphone to control and verify functions from virtually anywhere your phone can get a signal.
We strive to develop long-term relationships with customers in and outside of the Tulsa area.  We provide the best customer service and the most appropriate solutions for your auto care needs. In addition, we always go the extra step and answer any questions and explain our work to you so you feel comfortable every step of the way.
Come by and visit with our experienced Car Audio technicians who know what your desires are as to features, sound, and more.  We will create a complete custom sound system which will blow you away!!
We will guide you through the process of making the right choices based on your budget and imagination.
Contact Us for Questions or a Free Consultation
To discuss Audio and Visual Equipment or Simply Schedule to experience our products first hand.  Contact us today!


(918)664-1933


Info@audioadvicetulsa.com



Audio Advice Tulsa
3164 South Mingo Road
Tulsa, OK  74146
All it takes is an email or a phone call!  We can schedule a time with one of our experts to listen to your ideas. We can provide you feedback and make a plan to get you what you want!