AUDIO ADVICE IS YOUR SOURCE FOR MOTORCYCLE AND ATV STEREOS AS WELL AS SIDE BY SIDES
Part of enjoying the outdoors is being able to take your music with you.  Audio Advice can custom install and custom-built boxes for for Motorcycle and ATV Stereos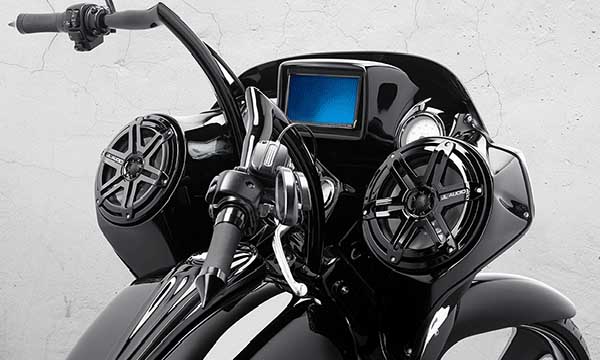 For you Harley riders, we have direct-fit speaker and amplifier upgrades that literally have everything you need to start rocking out while you ride. We also carry speakers and speaker mount lids for Harley saddlebags.
ATV and Side by Side Audio Systems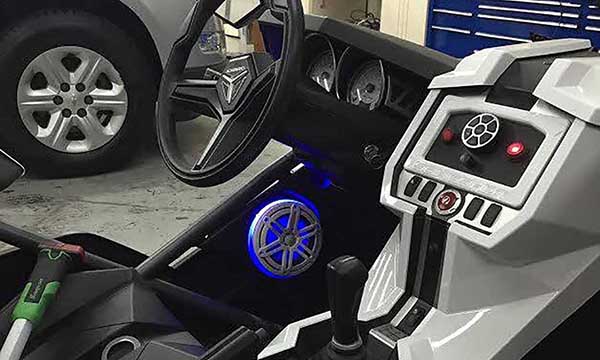 All of the outdoor audio solutions we carry are designed element-ready to withstand ever-changing environmental conditions like temperature extremes, blowing dust and UV radiation degradation (sun exposure). Made to take vibration and the bumps, they keep performing no matter how long you ride. 
We strive to develop long-term relationships with customers in and outside of the Tulsa area.  We provide the best customer service and the most appropriate solutions for your auto care needs. In addition, we always go the extra step and answer any questions and explain our work to you so you feel comfortable every step of the way.
Come by and visit with our experienced Car Audio technicians who know what your desires are as to features, sound, and more.  We will create a complete custom sound system which will blow you away!!
We will guide you through the process of making the right choices based on your budget and imagination.
Contact Us for Questions or a Free Consultation
To discuss Audio and Visual Equipment or Simply Schedule to experience our products first hand.  Contact us today!


(918)664-1933


Info@audioadvicetulsa.com



Audio Advice Tulsa
3164 South Mingo Road
Tulsa, OK  74146
All it takes is an email or a phone call!  We can schedule a time with one of our experts to listen to your ideas. We can provide you feedback and make a plan to get you what you want!