Smart Theater & Entertainment Systems
Today, it is possible to create a truly immersive home theatre and entertainment experience with a dedicated theater room, family media room, whole-house audio, and outdoor entertainment.
Home entertainment systems have come a long way in recent years. Gone are the days when a television was the only source of entertainment at home. Now, there are a variety of home entertainment options to choose from, including home theater systems, whole-house audio, and outdoor entertainment. No matter what your budget or space constraints, there is a home entertainment system that will suit your needs.
Home theater systems provide the ultimate home entertainment experience. With a large screen and surround sound, you can enjoy movies, TV shows, and video games like never before. Family media rooms are also becoming increasingly popular. These rooms provide a space for the whole family to relax and enjoy movies, TV, and games together. Whole house audio systems allow you to listen to music throughout your home, making it easy to create the perfect ambiance for any occasion. Outdoor entertainment systems make it possible to enjoy your favorite music or movies while spending time outdoors.
With so many home entertainment options available, there is something for everyone. Whether you are looking for an immersive movie-watching experience or simply want to be able to listen to music throughout your home, there is a home entertainment system that will suit your needs. So take a look at all of the options available and find the perfect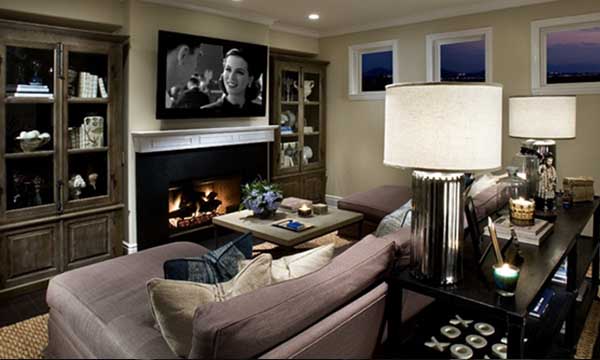 FAMILY MEDIA ROOMS
Whether your family enjoys movies, music, a sporting event, an addictive video game, or just the evening news, enhance the experience with more than just a big television in your busy multi-purpose room.
Our design and technical teams are skilled at integrating today's entertainment technologies in ways that best suit your family's needs. A Definitive media room combines aesthetics, performance, ++and functionality to create an experience that is more engaging— and just flat out fun.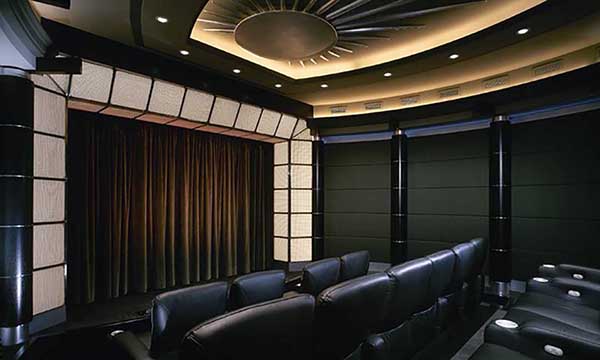 HOME THEATER AND CINEMA
Imagine an area in your home thoroughly optimized to immerse you, your family, and friends in great entertainment experiences. Movies are made more engaging, your latest Netflix binge or TV obsession is presented with cinematic scale. Definitive will design and engineer the perfect sound, picture, and decor for your home. The options are endless:
Choose from a variety of speaker styles for your home theater: floor standing, on-wall, in-wall or completely hidden.
Personalize your theater with themed rooms, star-filled ceilings, or luxury home theater seating.
Exceptional sound and picture with professional sound isolation and acoustic design.
Our staff is trained in every aspect of home theater optimization and ready to help you craft a beautifully designed, comfortable spaces with easy-to-use theater controls.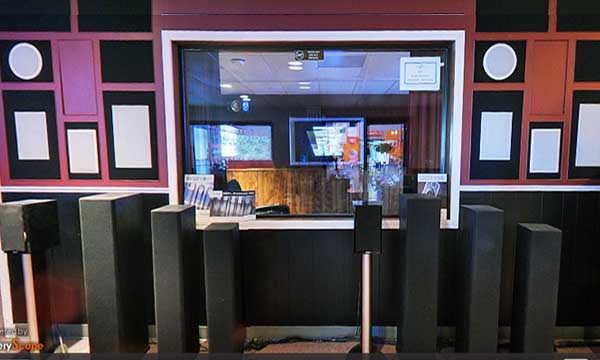 WHOLE HOUSE MUSIC
Whether you're sipping coffee in the morning or hosting a big party, we make it easy to add superb sound to any room in your home.
Your whole house music system gives you effortless access to streaming media, your own personal music collection, or even tunes from your friend's mobile device. Or how about the big game? You decide what suits your mood and in which rooms to listen – all controlled from your phone, tablet, or home automation system.
Definitive knows good sound and our design-conscience experts can help you to choose what solutions are best suited to your preferences, space, and décor. Let us help you to fill your home with sound.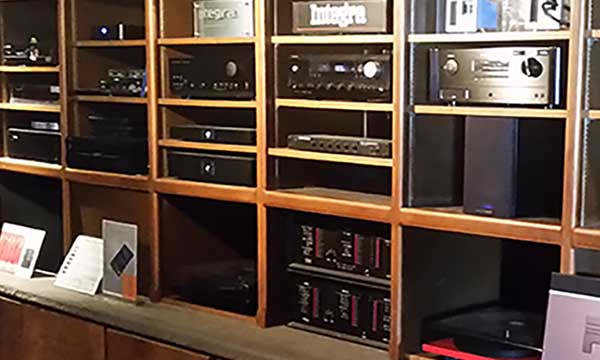 PERFORMANCE AUDIO
There has never been a better time than now to enjoy music. Every element of reproducing music has evolved, from exceptional loudspeakers and electronics to unprecedented access to high fidelity music. You can enjoy your music, your way, and with far better sound.
So you choose. Soothe your soul. Summon the beast. Chill on the weekend. Immerse yourself in music.