Audio Advice is your Source for Summer Fun.  We are Tulsa's Most Experienced Designers and Installers of Marine Audio
Nothing enhances your outing at the lake like listening to your favorite music when you're on the water. Especially when it's played through a great sounding stereo system. We can make that happen.  Audio Advice understands what our boat customers want.  We carry a wide selection of the finest marine audio available.  We are experienced in conventional and custom boat installations.  We're ready to make your summer boating experience even that much better.
Our Marine audio gear is built to withstand the tuff boating environmental conditions.  With the Damp, wet, cold, and hot – it has to survive in all of these conditions.  Manufacturers like Kenwood, Alpine, JL Audio, Rockford Fosgate and MTX understand that. That's why we sell them.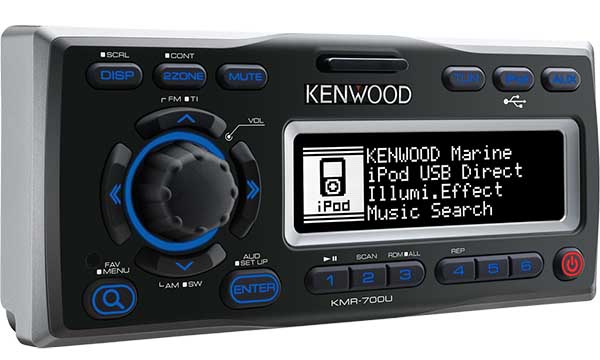 At the heart of your marine audio system is the source unit. Some are conventional single DIN sized CD marine-grade receivers. Many of these will have Bluetooth built in so you can stream from your smartphone. We also carry radios that are made strictly for boats and off-road vehicles. These special radios are mech-less – they do not have CD players. They use Bluetooth to communicate with your smartphone as a music source. Most of our marine radios have waterproof remotes available to give you control in other areas of the boat.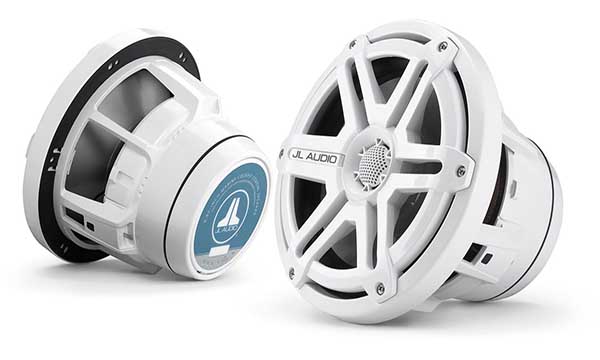 The speakers your boats came equipped with usually leave much to be desired as far a sound quality goes. Upgrading your boat's speakers is an easy way improve that. Adding additional speakers spread the music throughout the boat. These usually can be added even if there are no factory provisions available. Also available are marine speakers mounted in enclosures made to attach to wake towers.
The marine environment is extremely harsh on a speaker, with huge amounts of UV exposure and corrosive salt in the air and water. The acoustic environment in a boat is also radically different from a car or home environment. Marine speakers are specifically designed and tuned for an open-air boating environment to achieve optimum realistic sound reproduction.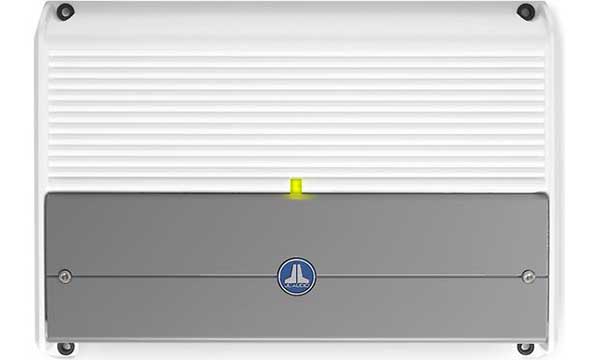 Any time you're dealing with an outside, open-air environment, you are going to need more power to generate a decent level of output from your stereo system. Marine Amplifiers are designed to weather the toughest environments while keeping the boat rockin'. Our marine amps are water-resistant and conform to marine grade standards, so they will continue to deliver the power you need. They use state-of-the-art amplifier design to be efficient, compact and powerful. We even have some that include a Bluetooth receiver so you can use your smartphone with them to supply the tunes.
Stop in today and see how we can help you turn heads and rock the waves out on the water.
We will guide you through the process of making the right choices based on your budget and imagination.
Contact Us for Questions or a Free Consultation
To discuss Audio and Visual Equipment or Simply Schedule to experience our products first hand.  Contact us today!


(918)664-1933


Info@audioadvicetulsa.com



Audio Advice Tulsa
3164 South Mingo Road
Tulsa, OK  74146
All it takes is an email or a phone call!  We can schedule a time with one of our experts to listen to your ideas. We can provide you feedback and make a plan to get you what you want!