Clifford – Sophisticated Remote Start & Security
Customize your Clifford car alarm or remote start system, the ultimate top of the line keychain remote controls.
2-Way Security System
3305X by Clifford
The 3305X is the most affordable 2-Way security system while still wrap your vehicle in protection. Offering many state of the art conveniences like keyless entry.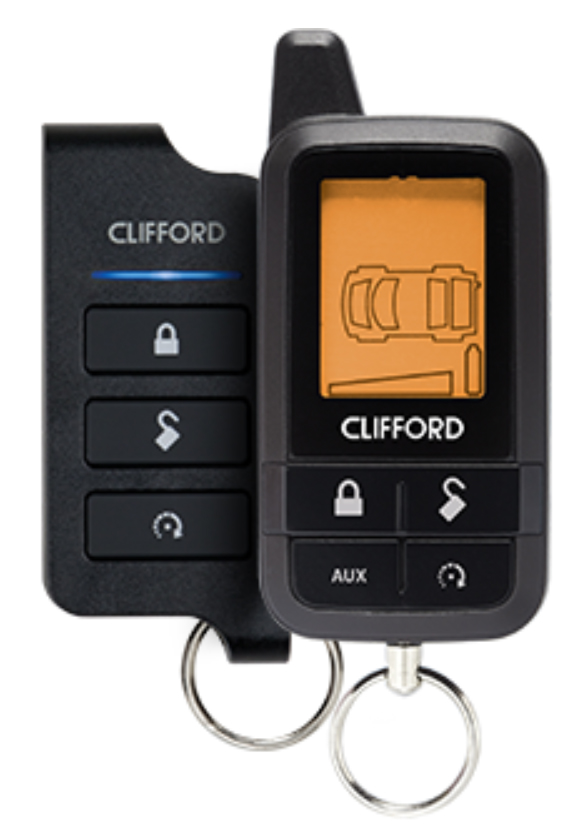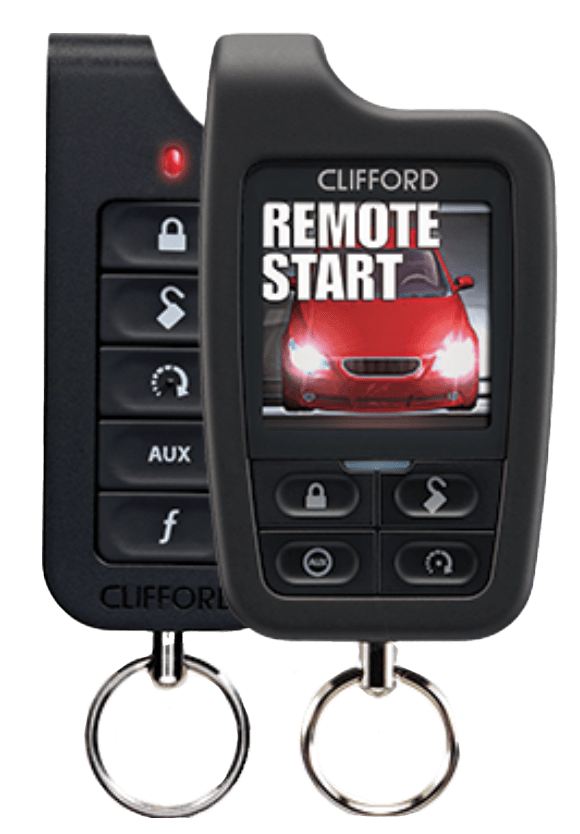 Color OLED 2-Way Security + Remote Start System
5906X by Clifford
The most advanced color remote operating with a one-mile range with an upgraded user interface. Plus a mini-USB charging port and patented menu wheel.
LCD 2-Way Remote Start System
4706X by Clifford
Our 3rd generation of LCD with One Mile Range, the new Priority icons, and text seen on a 20% larger liquid-crystal display. Enjoy the lithium-ion rechargeable battery with micro-USB recharging on the slimmest display remote on the market.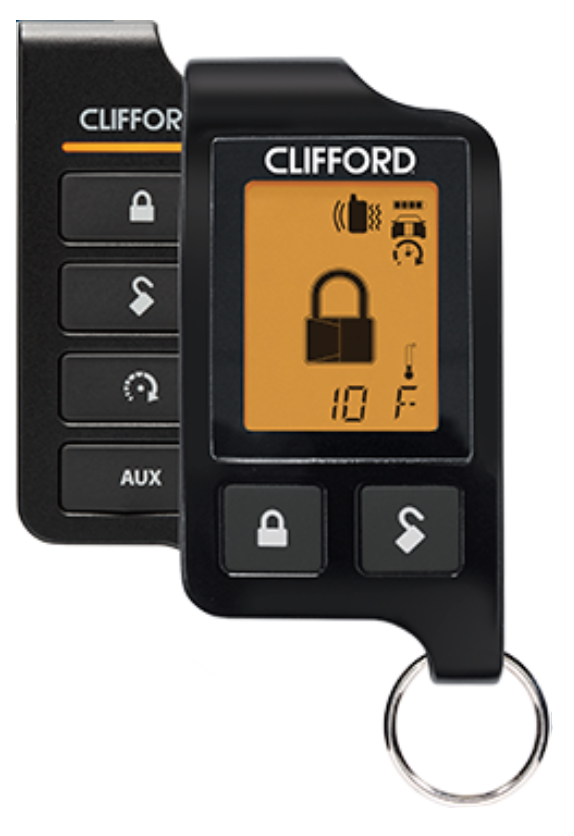 Customize A Clifford System Perfect For Your Vehicle