Savant Home – The premium smart home system personalized for the way you live.
Customize entertainment, lighting, climate, and security from a single app.
Your Savant home wakes with you…The house warms before you rise, your favorite song fades in, and the shades go up to let in the morning light.
Leave home with a tap…The kids are on the bus and you have an early meeting—simply tap "Away" to turn off the lights and get out the door faster.
Relax your mind…Heat up the hot tub on your way home and take a quiet moment for yourself before entertaining at dinner.
Your whole home at a touch…Curl up with your favorite show, then set the alarm and tap "Goodnight" to turn out the lights and lower the thermostat from the comfort of bed.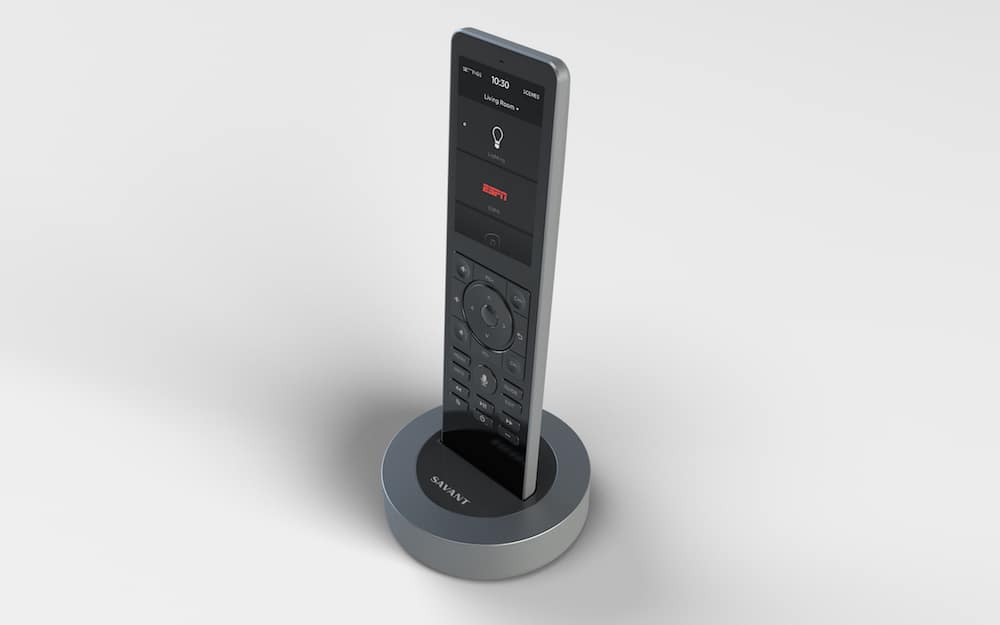 Savant X2 Pro Remote
A new era of Savant Home control – The Savant Pro Remote X2 is designed to deliver a personalized control experience to every one who touches it. Take control of your entire home including entertainment, lighting, climate, shades and more.
Create and save custom screen layouts for quick access to everything you use most, including favorite channels, favorite music and commonly used scenes. Make adjustments on the fly anytime, or add optional PIN protection to keep the perfect settings locked down. With available options for Siri voice control integration, those who prefer to speak their mind won't be disappointed.
Savant Home for Apple TV
Savant makes its big screen debut with the Savant Home App for Apple TV. Activate your personalized Savant Scenes, access favorite channels and control a wide range of services – control climate, view security cameras, manage lighting and more, all from your TV.
Find Out What A Savant Home Can Do For You